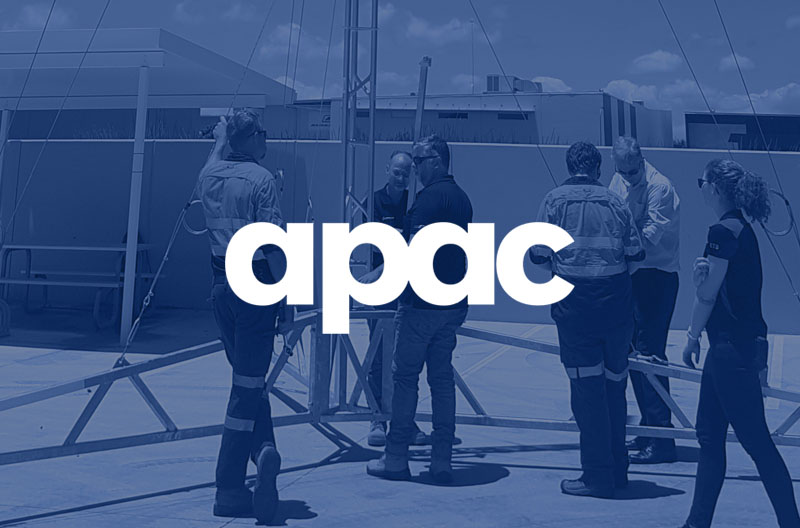 Get to know
the APAC team
We are an Australian steel fabrication and machining company dedicated to the high technology and renewable energy industries. We are focused on developing high tech height systems based on sustainable and advanced processes to ensure Australian business remains globally competitive.
The right place for technology
APAC Infrastructure is an Australian metal fabrication company dedicated to high tech industries in the commercial, industrial, and defence sectors. Our team is committed to evolving our solutions to meet the rapidly changing needs of our rapidly changing world, ensuring your team deliver solutions at the very forefront of technological development. APAC develops made-to-measure height systems for four primary market segments;
Renewable Energies
Construction & Mining
Telecommunications
Defence & Security
We also help many Australian companies bring their ideas and products to life through a plethora of intricate machining solutions, along with a full complement of injection moulding services, including milling of moulds themselves, all right here in Queensland.
APAC work closely with many innovative renewable energy companies to integrate electrical power systems, microcontrollers, and custom PCBs into our systems. We are a firm backer of Australian technology, working on exciting developments in blockchain and distributed ledger technologies (DLTs).
APAC believes its innovative success is largely due to its core belief of maintaining a flat organisational architecture. This allows rapid brainstorming and prototyping, where front-line staff often lead the development of new product lines.
APAC has your high tech solution. Learn more what we can do.
What We Do
Operating from a fabrication facility on the Sunshine Coast, QLD, Australia, we carry out all of our contracts in-house from the initial drawing to support, documentation through to fabrication and shipping. Business today is dictated by project economics and we often hear in the news that manufacturing in Australia is simply not economical. While low cost steel products imported from China certainly do have their place, when it comes to project lifecycle and total cost of ownership (TCO) there's no substitute for high grade locally manufactured hardware, tailored for the specific environmental and mechanical conditions faced by your application. The proof of this is in the pudding – APAC's success is an example of how this approach is reversing the trend and bringing jobs back to home soil.
APAC Infrastructure is a firm supporter of Australian sovereign capability and frequently works with national and international defence primes in support of projects across the Asian and Indo-Pacific regions. In order to meet the high quality requirements demanded by such partners, APAC is well-versed in NATO military standards (MIL / STANAG) as well as being fully committed to its progress towards ISO 9001 and ISO 14001 certifications.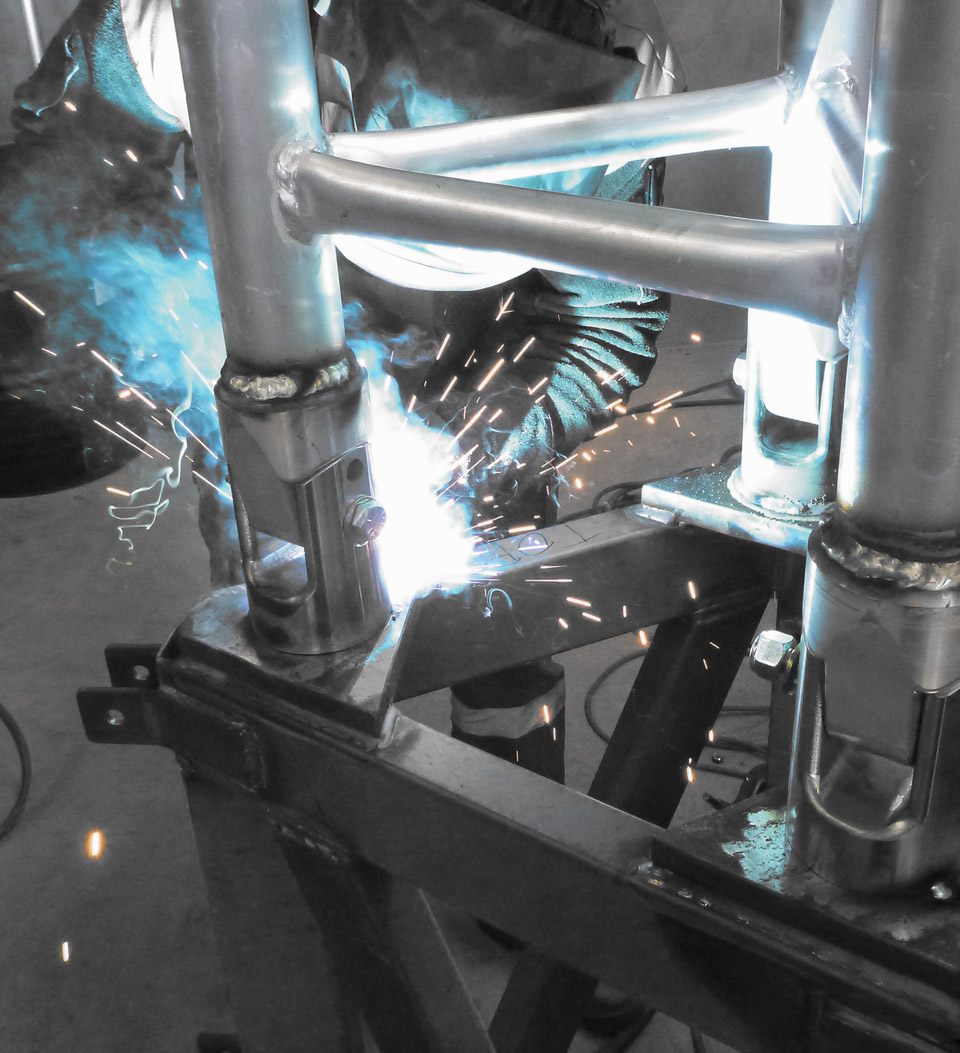 Safety is our No. 1
A quote I heard not long ago struck a chord with me – "If you knew how quickly your boss would replace you after you die, you'd pay more attention to your family than your job". For those of us in the construction and manufacturing industries, the most important reason for safe working is not at work at all. APAC is committed to fostering a workplace culture that promotes safety above speed – we work to identify and control hazards and support the health and well-being of our people so that at the end of the day we all get to go home.
Our Facilities
APAC Infrastructure has its primary manufacturing facility in Caloundra, located in the beautiful Sunshine Coast region of Queensland. We're located about a 45 minute drive from the Brisbane CBD and happy to arrange a tour and demonstration of our capabilities.
Our Team
APAC comprises of a tight-knit team of tradespeople - sheet metal workers, boilermakers, and machinists, with a small complement of support staff in accounting and administrative roles.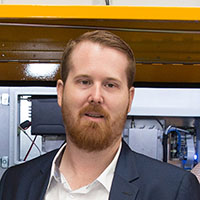 Michael Window - Sales Manager
As APAC's Sales Manager, Michael is responsible for developing the many custom engineered solutions requested by our clients. Having worked for smaller companies in sheet metal, lifting & rigging, and large telecoms entities including Telstra, Michael's multi-industry background has provided a unique insight into both sides of the supply chain.
A keen 4WD enthusiast, Michael enjoys custom building and outfitting his vehicles, and spends his weekends either camping or fishing, and attempting to grow the world's largest rosemary bush.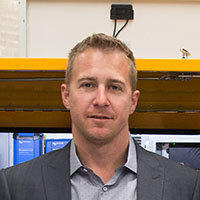 Shane Pukallus - Lead Fabricator
Shane is APAC's Lead Fabricator and has a dual-trade in Sheet Metal and Boilermaking. Originally from Mackay, Shane has spent much of his career in mining, previously working for DMS Mining and Hastings Deering (Caterpillar).
As a recent father of two, Shane spends most of his time wrangling octopuses and preventing nuclear meltdown. In his spare time you'll often find Shane on Surf Lifesaving patrol at one of the Sunshine Coast's many beaches.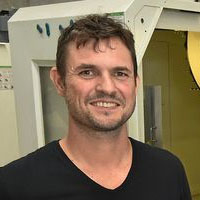 Ralph Francis - Lead Machinist
Ralph is the company's source of genius. Across his 20+ year career in Machining Ralph has worked on an incredibly diverse range of projects, from race car gear cutting, to factory automation, to classified military projects.
Originally from South Africa, Ralph and his family chose to start the next chapter of their lives on the beautiful Sunshine Coast in 2016.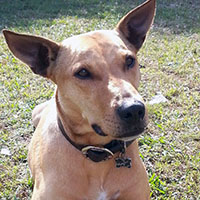 Maylee - Workshop Hound
Heading up APAC's Lunch Inspection division, Maylee is charged with ensuring all staff lunches pass a strict quality assurance process.
Maylee was found wandering cane fields in search of something to eat. Threatened with being shot by the local farmers, Maylee was rescued by Shane and now enjoys a happy home life and loves walks along the beach.
We're always looking for people to join our team. Check out our latest job opportunities on our careers page today.